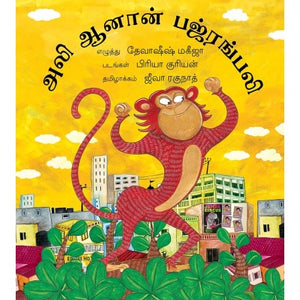 Author : Devashish Makhija
Illustrator : Priya Kuriyan
Mr Moochvaala and his mechanical monsters are going to cut down Bargad chawl, and its residents are worried. They are in danger of losing their homes – their nooks and crannies, shelters and perches in the big banyan tree. It is left to Ali the monkey to find a way out. He swings, jumps and leaps into action, and comes up with a monkey trick that gives a new twist to the phrase 'playing god' in this hilarious and heartwarming story with wonderfully animated pictures!
CBSE recommended
Good for P3 and up